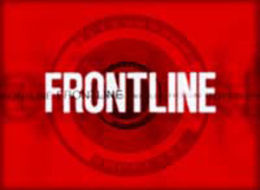 Share Stories from YOUR Digital Nation
FRONTLINE
wants to hear stories from your Digital Nation. We invite you to tell us about a friendship developed on the internet, share your insights about how technology is impacting the way you live and work, or show us a furious session of multitasking with whatever digital tools you use. Give us a glimpse of your Facebook life or your online avatar, interview someone else about their most memorable online experience, or just tell us what you think all this technology is adding up to.
What's "
Digital Nation
?"
It's a FRONTLINE documentary and interactive website exploring how technology is affecting every aspect of our lives -- from parenting to dating, the classroom to the military, free time to free speech.

The website will launch eight months before the film airs. As we're reporting, shooting and editing the film, we'll be posting footage on the web and blogging about our process. YOU have a chance to join in by contributing, commenting and reacting.
SUBMISSION GUIDELINES
1. Check out the list of ideas & suggestions on
what to submit
.
2. Be creative: make a submission using video, photo collage, audio, animation.
3. Upload your creation to a file-sharing site of your choice (Flickr, YouTube, etc.). Tag your submission & be sure to include the tag "dig_nat".
4. Send the link to
YourDigitalNation@gmail.com
See examples of other submissions by searching for the "dig_nat" tag on
YouTube
.
The official launch of Digital Nation online is March 24, 2009.
Submissions are ongoing, but to be featured in the launch, send us the link to your story before March 14th.
To help you get started, here is a list of possible questions to consider:

Did you start an important relationship online? Or has the internet brought people back into your life that you'd prefer to forget?
Have you been e-snooped on? Have you e-snooped on someone else? Tell us the story.
Have you ever sent a text or email that you then regretted? Tell us about the new social etiquette of digital life.
Do you have a hard time not checking your email every few minutes? Tell or show us how digital tools are affecting your attention span.
How do you parent in the age of the internet? What are the challenges?
Has your identity ever been stolen or compromised? What happened? How did it feel?

Your Opinion:

Is technology increasing our productivity? Is this a good thing?
When does technology go too far in compromising our privacy? Where do you draw the line, and why?
Do we need more technology or less in America's classrooms?
Does technology make us closer or more distant?
Is there a gap between those of us who grew up with technology and those of us who didn't? Where do you notice it?

Challenge: Document it!

Are you constantly texting? Grab a camera and read aloud all of the texts you send back and forth in a day.
Google yourself. Tell us what you find. Does it surprise you?
Unplug for a day (or a few hours!). Document yourself (or a friend) living the low-tech life.
Show us your "technology rituals". What are your routines?
Show us your online identity/avatar. What makes it special? Is it different from the "real" you?
Show us how your baby interacts with technology.
Are you a 'digital immigrant' struggling to catch up with the digital age? Set yourself a goal, and document your battles with technology.

Here are some more tips:

1. If you want to share a story but don't know where to start, try looking through our list of questions. Think of your daily life and how technology plays a part in it. What are your happiest/saddest/most embarrassing moments in digital life? Once you have figured out what you want to say, it's time to create your submission.
2. Be creative, create a submission using video, photos or audio. You may already have photos or footage you want to use. Otherwise, this can be as simple or as fancy as you want it to be. If you've never worked a video camera before, try using your camera or cellphone (many have video recording settings now) and get a friend to record you. Or if your computer has a camera, just talk into it! If you want to learn more about video production, there are lots of great resources online. The
YouTube help page
has lots of great "how to" videos on making, editing, and uploading work.
3. Upload your submission to a file sharing site (Flickr, YouTube, etc…) Once you've made your submission, you have to make it public. The easiest way to do this is though file sharing sites that let you post your work online for free. Sites like Flickr (
http://www.flickr.com/
) are great for photographs, and YouTube (
http://www.YouTube.com/
) is great for videos. They also have easy instructions on how to set up an account and how to post material. Tag your submission! Be sure to also include the tag dig_nat. For example, if in your submission you are talking about trying to keep your kids safe online and monitoring their internet usage, you would tag your content "dig_nat, online safety, parenting, kids"